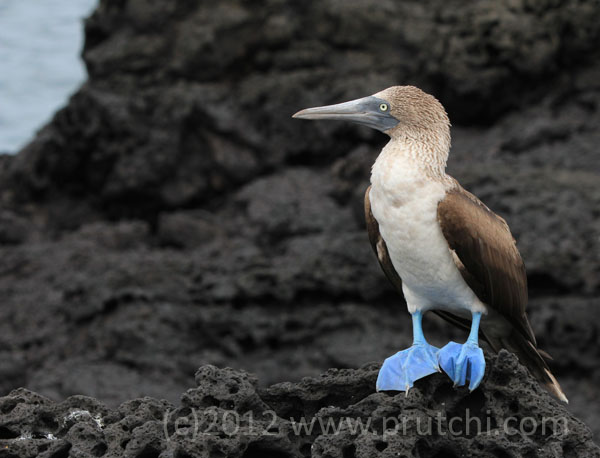 Abigail and I are back from the Galapagos Islands.  This was my fifth time there, and certainly the best yet!  Like the two last times, I used Ecoventura to organize the trip, and continue to be impressed by their outstanding dedication to service.
Ecoventura operates three 16-passenger cruise yachts and one diving catamaran.  The three cruise yachts are identical to each other, and I've travelled in all 3 with equal comfort ("Flamingo" with Shanni, "Eric" with Hannah, and "Letty" with Abi).
My preference is to use these yachts instead of the larger ships (that can hold up to 100 passengers) because of the personal service, and especially because Ecoventura keeps their landing groups small – a maximum of 10 passengers per Naturalist Guide.  Since yachts/boats get equal visiting slots from the National Park, being the only group on an island, and having a naturalist just for your group makes an enormous difference.  I have travelled in the larger ships, and because of this difference wouldn't go back.
As a disclaimer – I'm not related to
Ecoventura
in any way besides being a very satisfied repeat customer.