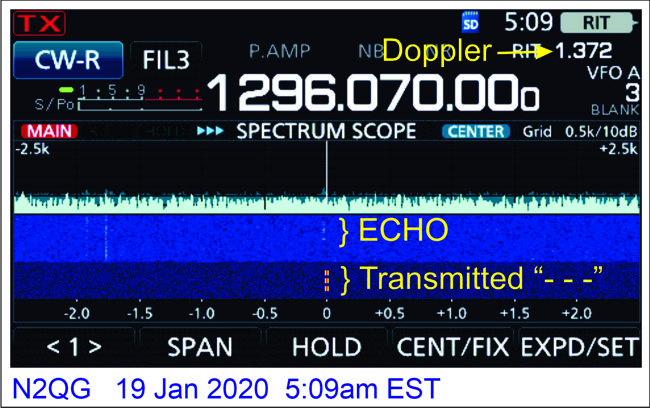 Achieved today something that I've wanted to do since I was a teenager:  bounce a signal off the Moon.  I was able to achieve that today for the first time!
Antenna:  12 foot dish with 1296 MHz septum feed
Estimated power at antenna:  200W
Echoes were faint, but readable.  Next, maximize power transfer to antenna and increase power to 600W.