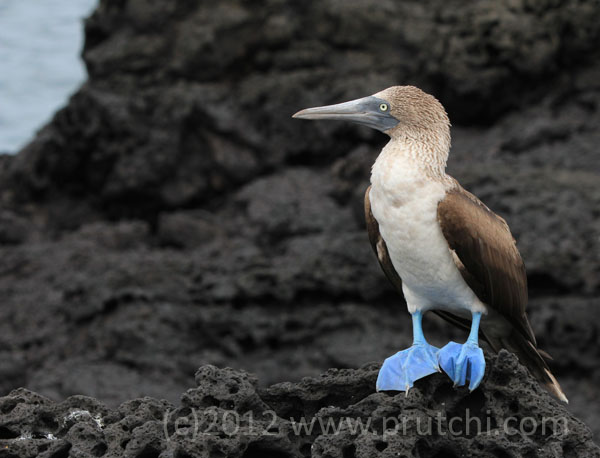 Abigail and I are back from the Galapagos Islands.  This was my fifth time there, and certainly the best yet!  Like the two last times, I used Ecoventura to organize the trip, and continue to be impressed by their outstanding dedication to service.
Ecoventura operates three 16-passenger cruise yachts and one diving catamaran.  The three cruise yachts are identical to each other, and I've travelled in all 3 with equal comfort ("Flamingo" with Shanni, "Eric" with Hannah, and "Letty" with Abi).
My preference is to use these yachts instead of the larger ships (that can hold up to 100 passengers) because of the personal service, and especially because Ecoventura keeps their landing groups small – a maximum of 10 passengers per Naturalist Guide.  Since yachts/boats get equal visiting slots from the National Park, being the only group on an island, and having a naturalist just for your group makes an enormous difference.  I have travelled in the larger ships, and because of this difference wouldn't go back.
As a disclaimer – I'm not related to
Ecoventura
in any way besides being a very satisfied repeat customer.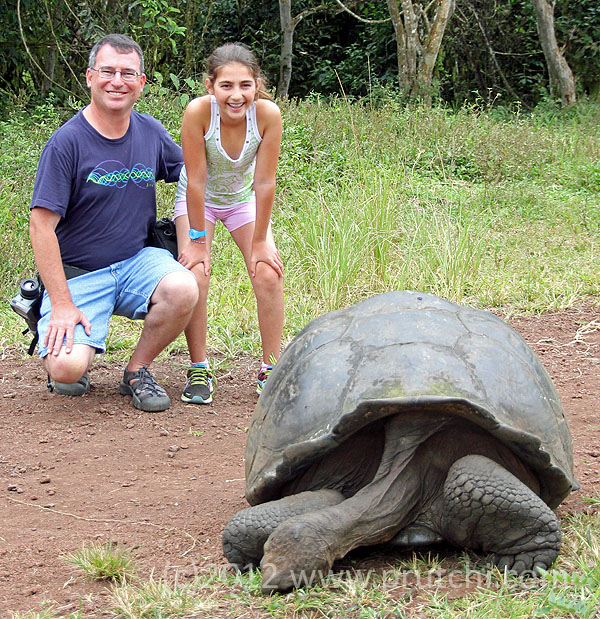 This itinerary had two very special treats for me.  One was hiking through the endless lava field on Punta Moreno in Isabela Island, and the other was a return to the red sands of Rabida Island – a place that I've wanted to visit again since 1980.
Abigail and I managed to do some original research while on the Galapagos Islands.
Besides a DSLR (with a Canon EF 70-200mm f/2.8L IS II USM and 2X teleconverter), we carried a second DSLR converted for full-spectrum (infrared-visible-UV) photography, as well as a thermal imaging camera.
The thermal pictures were especially interesting, showing the way in which various animals in the Galapagos have evolved to conserve or absorb heat.  If you are interested, please take a look at our Flickr set of thermal images of Galapagos fauna.
I highly recommend this trip.  There is nothing like being there to understand the unique role that these islands played in the development of Darwin's Theory of Evolution.
Again, speaking only as a satisfied, repeat customer, I highly recommend that you contact Lourdes (Luly) Mena at Ecoventura to help you plan an incredible trip to this wonderful destination!