1296 MHz was bustling with contest activity this morning.  Great signals made it easy to tweak RX and tracking in preparation of next weekend's EME SSTV Moon Landing Party hosted by PI9CAM at Dwingeloo Radio-Observatory in the Netherlands.
In preparation for tracking the UAE's Hope Mars Mission, I also tweaked my DSN X-band downconverter to improve S/N.  The latest configuration is as follows: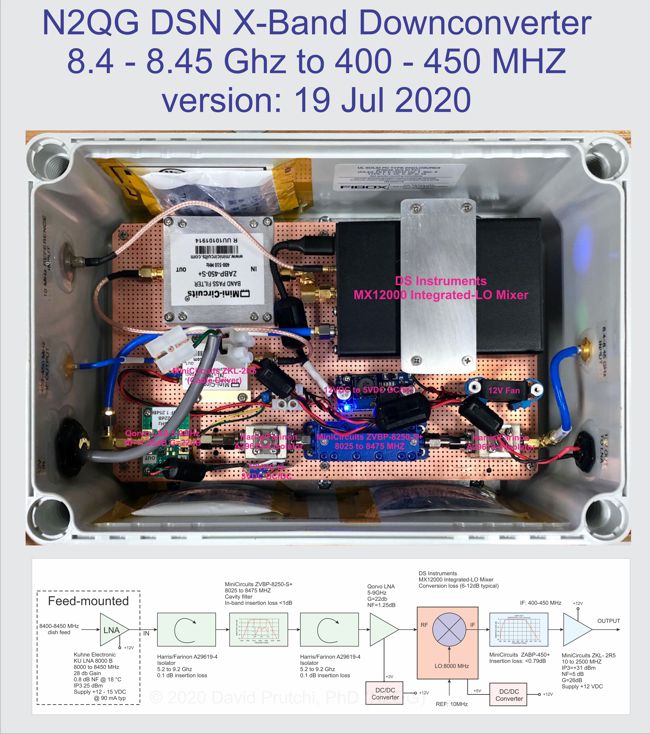 Click here for larger picture.