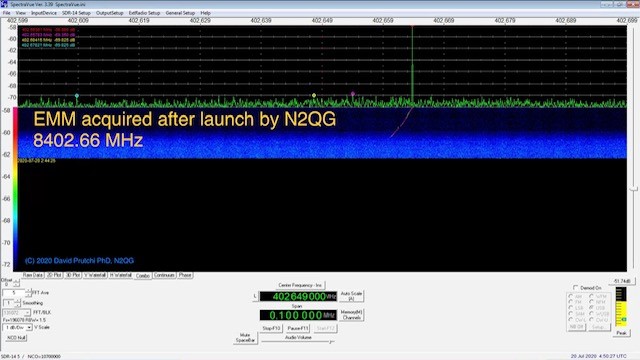 The Emirates Hope Mars Mission (EMM) Spacecraft launched yesterday from Japan using a Mitsubishi Heavy Industries H-IIA launcher.  I was able to acquire its signal as soon as it cleared my local horizon.  The screenshot above shows my house's thermal noise fading away as the spacecraft gained elevation, to finally yield a clean signal past midnight (local time).
I received these with a RHCP feed (reflects on dish as LHCP to match spacecraft) on my small 1.2m offset dish: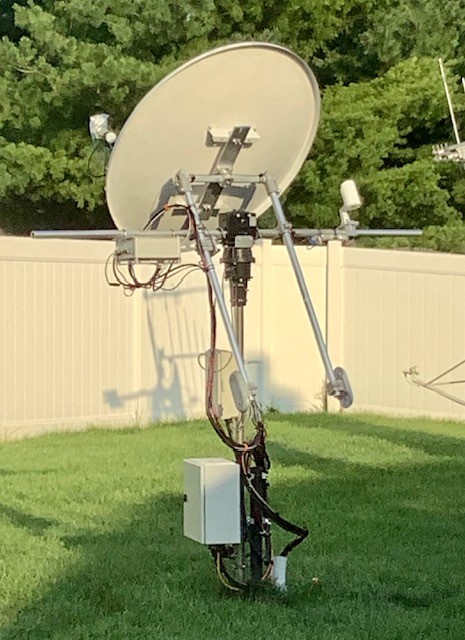 I left the system unattended throughout the night, tracking and recording a spectrum every minute: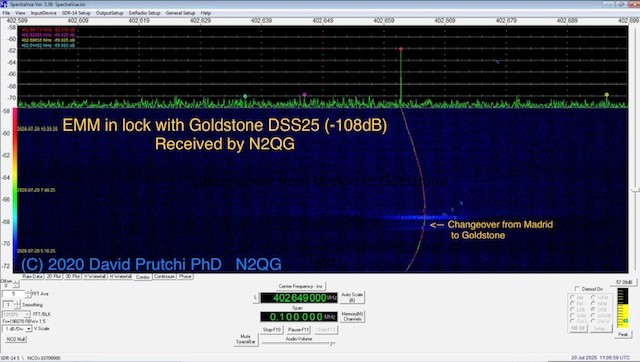 I left it with a large bandwidth because I didn't know what would happen to the carrier when it switched over from Madrid to Goldstone.
Lastly, these are from earlier today while having my morning coffee: