Category Archives:
Satellite hunting
This weekend's detection: STEREO-A received on X-band using 1.2m offset dish: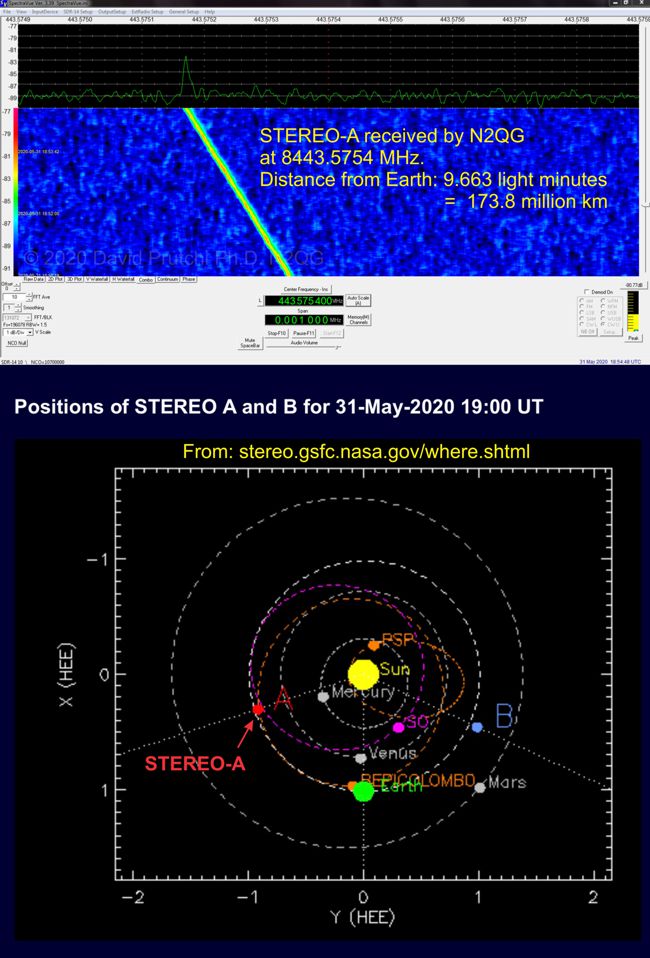 I finally got around to building a 3.5-turn helical feed for the 1.2m offset dish to receive S-Band satellite and DSN signals.  VSWR is quite OK (1.5:1 to 1.6:1) within the Near-Earth and Deep-Space S-band (2.2 to 2.3 GHz):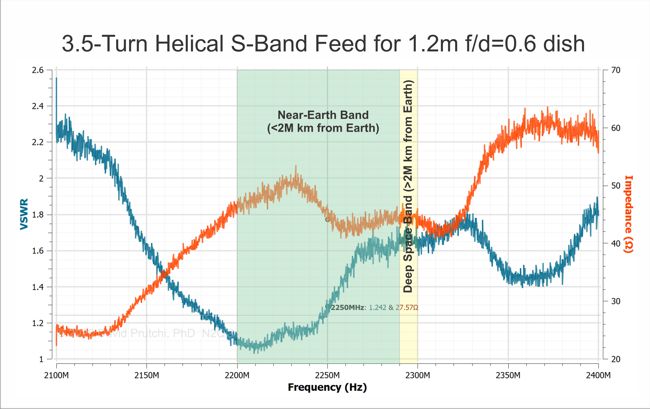 This feed works much better than the PCB LPA with which I started my experiments.  Here is USA159 (DSP-21):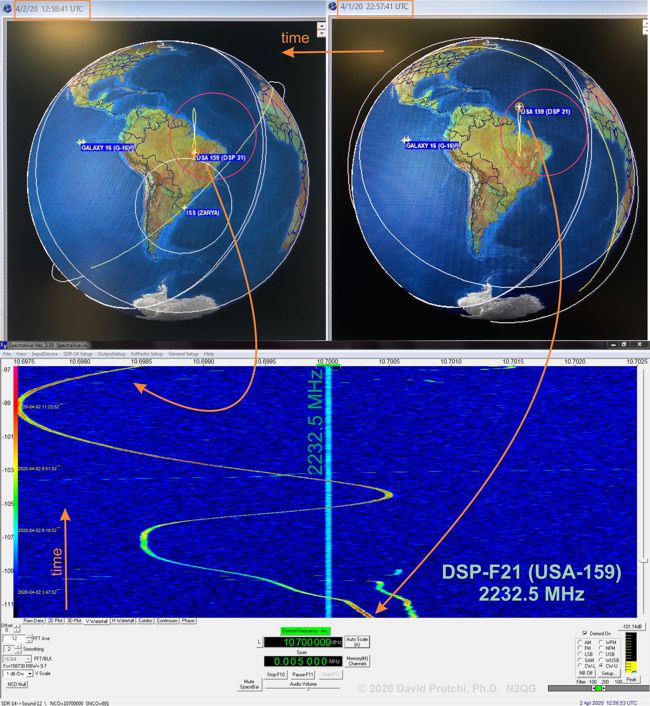 Click here for high-resolution version of the image.
DSP-F21 is a satellite of the US Air Force's Defense Support Program (DSP) which operates the Satellite Early Warning System.  The TLEs for this satellite (USA-159) are distributed by SpaceTrack.  The satellite was launched in 2001 and is still used for missile launch detection.  The satellite emits a constant carrier at 2237.5 MHz which sometimes becomes active with data during Early Warning and LEO SIGINT operations.