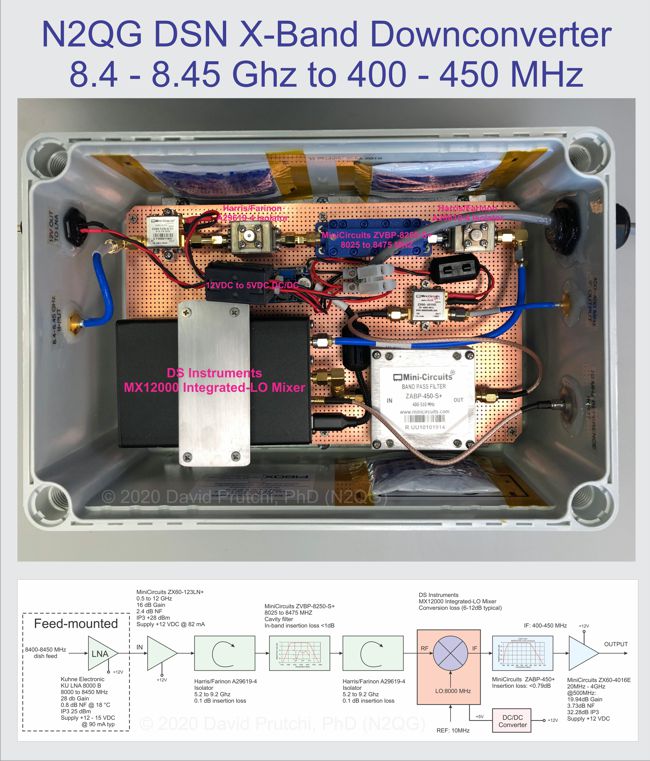 CLICK HERE for high-resolution image.
Lately I've been asked about the downconverter that I built to receive X-band DSN signals.  Because of time limitations, I took some shortcuts, namely using commercial connectorized modules and a high-stability signal generator with integrated mixer (DS Instruments MX12000 Integrated-LO Mixer) instead of designing the circuit from scratch.  The cost of the unit is thus relatively high, but it was either that or not being able to receive X-band spacecraft at all in the foreseeable future.
We tested the downconverter (without LNA) at MUD2019, and measured a 4.58 dB noise figure and a downconversion gain of 24.4 dB.