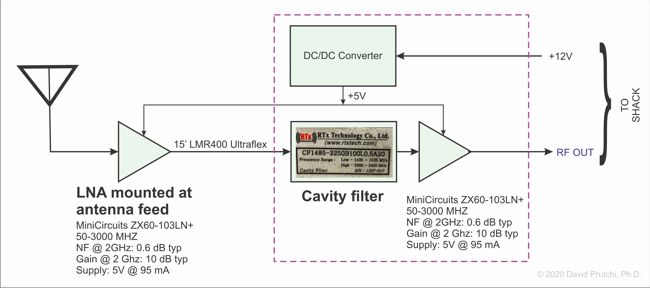 The CoVid-19 quarantine has given me the opportunity to revisit neglected home projects, so I decided to add another Az/El dish to my antenna garden.   The main purpose of this new dish will be to serve as a low-gain testbead before moving an experiment to the 3.5 m dish.
My first experiment for the new dish will be on S-band DSN, especially to "learn the ropes" about tracking non-terrestrial-orbiting probes before I try it on the high-gain dish.
The S-band DSN frequencies are as follows:

The downlinks require the receiver to operate between 2200 and 2300 MHz.