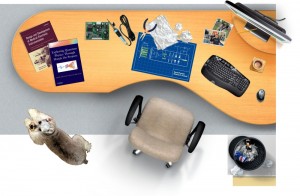 Welcome to our site, a blog dedicated to the cutting-edge do-it-yourself projects that we develop at home.
Shanni and David are the authors of the book "Exploring Quantum Physics through Hands-On Projects," which will help you understand Quantum Physics through hands-on experiments that you can conduct at school or at home! For our modern/quantum physics site, please go to diyphysics.com.
David is also the author of the book "Design and Development of Medical Electronic Devices," which will let you master the building blocks of medical devices. David has over twenty years of experience in the design of Medical Electronic Instrumentation, most of it developing active implantable medical devices. For David's implantable devices site, please go to implantable-device.com.
We discuss all of our other projects on this site. There is plenty of information, so take your time exploring.  Please navigate through the permanent pages, as well as through the many blog post categories listed in the sidebar to the right.
We hope that you enjoy reading our blog.
The Prutchis